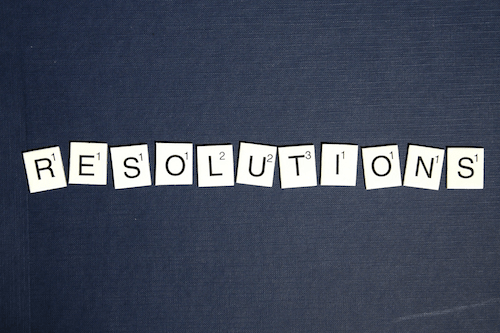 Every New Year's Eve, people take the time to reflect on where they find themselves in life, particularly focusing on the events of the past year. They use this time of reflection to guide their New Year's resolutions, set goals and explore ways to improve aspects of their life in the upcoming year.
If you are someone who struggles with drugs or alcohol addiction, why not make this the year you change your life?
Here are some reasons why you should get sober in 2019.
- Corny? Maybe, but believe it or not, those four little words are used by many who are looking to make some real changes in the new year. Addiction is a chronic disease that will only get worse if left untreated. Do not wait until you or a family member hits "rock bottom" before getting help.
- Rest assured that you are not the only one heading toward a life of change at this time of the year. Some people also use the year's beginning to focus on giving more of themselves by offering support to those who need it. Studies show that 45% of Americans will make a New Year's resolution. So take a chance and reach out to others for a helping hand. Chances are they will reach back.
Physical and mental toll. 
- Drugs and alcohol have a huge impact on the body and mind. In addition to all of negative and unhealthy side effects your body endures, drugs and alcohol can put you at risk for other trauma by keeping your mind in a haze. If you want to be present and fully enjoy a happy and healthy life, then sobriety is the answer. 
Reverse the domino effect. 
-  Addiction causes a negative domino effect on your life. Drugs and alcohol alter your mental state, causing you to make poor decisions which could – and often do – lead to problems that greatly affect your quality of life. Decisions that negatively affect your job and relationships with family and friends will lead to lower self-esteem and even depression. As problems continue to surface, you will begin to feel a loss of control of your own life and happiness. You can break free from the constraints of addiction and gain back control of your life through sobriety. 
Finally, if there is one reason above all that you should take with you as you start down the path to sobriety, it is this:
Because you CAN and you are worth it.
-No one deserves to suffer through addiction and you deserve a life that is not controlled by drugs or alcohol. Taking the first step to toward the path to recovery is proving to yourself that YOU control your future. No one says that recovery is easy, and unfortunately overcoming your addiction will not happen overnight. You will hit bumps along the way, but with the right resources, support and mindset, the journey to recovery is well worth taking the first step. 
If you or someone you know is struggling with addiction, know that CATS is here to help. To find out more about our programming visit our website or call us at (216) 441-0200.