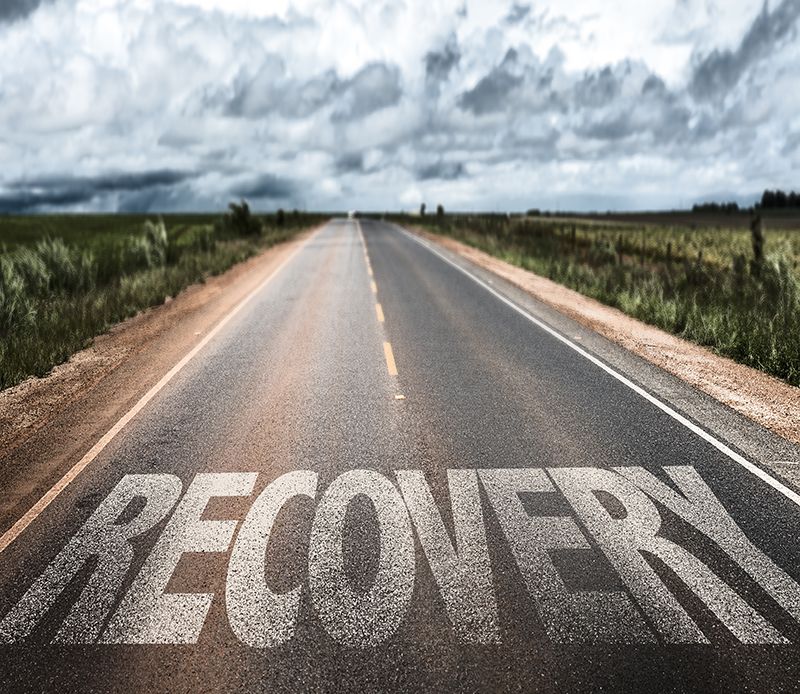 You made it. Your hands are shaking; your heart is racing. You've contemplated this moment and you know it's the right thing to do, but all you want to do is run. Do you walk inside or try again another day?
Walking into a room of complete strangers can be intimidating. Walking into that same room and sharing your personal struggle with addiction can be downright overwhelming. But would it make you feel any better to know those feelings are completely normal?
Attending your first 12-step meeting is a major milestone on the road to recovery, and to help you or your loved ones start off on the right foot, we asked our Female 12-Step Coordinator, Anita France, for some tips to help make the most out of your first meeting. Along with her knowledge and position as our 12-Step Coordinator, Anita attends meetings regularly, as she celebrates 25 years of sobriety. 
Research 12-step meetings in your area.
You might be surprised to know that 12-step meetings are most likely right around the corner from you. Take a moment to research the days and times so you can find one that will easily work with your schedule. If you go to a meeting and you feel it is not right for you, try another one. Each meeting is different so it may take a few tries before you find the right one for you.
Get to your first meeting early and try to sit up front.
If you are someone who experiences anxiety meeting new people, getting to the meeting early can help ease those feelings. Use the extra time to interact with others individually before sharing your own personal experience in front of the group. By sitting upfront, you limit your distractions and you are more inclined to stay focused.
Introduce yourself to the secretary and let them (and other attendees) know you are new.
Before the meeting starts, make sure you introduce yourself to the secretary or meeting chair. This individual is responsible  for introducing newcomers and will us usually try to connect you to members who have been in the program the longest or those who are the most welcoming. It is ok to let people know you are new; they will understand what you are going through as they too were once newcomers.
Just breathe. Remember you are not alone.
If you start to feel anxious or overwhelmed, remind yourself that you are not alone. While everyone has a different story and journey that lead them through that door, you are all fighting the same fight. As you interact with other individuals, you might come to find that you have similar stories and experiences that others have. 
Keep an open mind.
Throughout the meeting, stay focused on your "why" and the reason you are there. Instead of asking yourself what makes you different from others in the room, think about what makes you similar  As you hear other group members speak and share their story.
Understand the fear  is temporary.
Know that the fear you may have felt at your first meeting will not last forever. Each step you take on the road to recovery will help you  feel more at ease. If the fear starts to overwhelm you and thoughts of giving up tend to take over, take a moment and reflect on the pain you experienced as a result of your addiction. Don't focus on trying to change the past, but channel that fear into taking control of your future. This one-hour meeting could lead you to a long, happy and sober life.
If you or someone you know is struggling with addiction, know that CATS is here to help. To find out more about our programming, visit our website or call us at (216) 441-0200.
.