Community Assessment & Treatment Services was founded by Roxanne Wallace and Dan Cratcha in 1990 with a staff of 3 people and 1 program. Today, CATS has grown to employ over 140 individuals and offers multiple programs to serve the needs of individuals and the community. Community Assessment & Treatment Services continues to grow in an ever changing, challenging environment. The following is a list of high points and advancements in the delivery of treatment services.
--- 1990  Community Assessment Program was created as an alternative to "driving while intoxicated sentencing.
1991  CATS moved programming to Saint Alexis Hospital and began operating a detoxification unit.
1992  CATS opened outpatient services.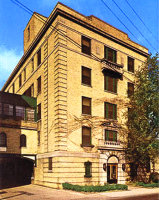 1994 CATS received funding from the Alcohol and Drug Addiction Services Board of Cuyahoga County and the federal government for the "Target Cities" pilot project. This project funded 16 beds and treatment in order to test whether or not in-patient treatment would reduce recidivism. In response to its positive results, CATS opened an adolescent residential treatment unit at Saint Alexis Hospital.
1995  CATS opened the "Women's Residential Program" at the Holy Name Parish Convent.
1996  CATS was designated as an outpatient provider for the Cleveland Municipal Drug Court.
1998  CATS opened a "Therapeutic Community" program for men.
1999  CATS received funding to provide a day treatment program ("Changing Faces") at the Northeast Pre-Release Center for Women.
2000  CATS received federal funding for "Pre-Trial" and "Probation" services. The "Second Chance" program was initiated.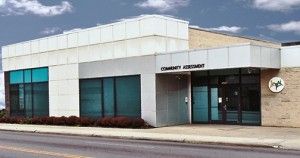 2003  With the closing of St. Michael's (Alexis) Hospital, CATS' moved its administrative offices and "Men's Residential Treatment Services" to 8415 Broadway Avenue.
2004  The "Challenge to Change" program was funded by the Alcohol and Drug Addiction Services Board of Cuyahoga County in order to help fill a gap in outpatient treatment services for males.
2006  CATS became a Woodruff Award Recipient. Services to the Cleveland Municipal Drug Court were expanded. CATS began a capital campaign for a new women's residential treatment facility. The "Jail Reduction Program" began.
2007  The "Therapeutic Community" program was expanded to to provide behavioral health care to clients. CATS began a collaborative relationship with Care Alliance to provide on-site medical care for residential clients. CATS' "Halfway House Initiative" received funding from the Cuyahoga County Commissioners.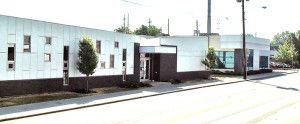 2008  CATS began a collaborative relationship with Mt. Pleasant Weed and Seed.
2009  CATS was awarded a contract for "Intensive Outpatient Services with Residential Support."
2010  CATS' new women's center was completed; Clients were moved into the new Women's Residential Treatment / Out-Patient Services facility, adjacent and connected to CATS' original building.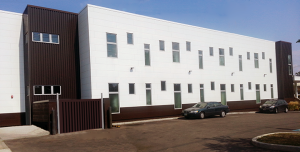 2012  The Commission on Accreditation of Rehabilitation Facilities (CARF) accredited CATS' outpatient and residential programs for Integrated AOD and Mental Health Treatment for Adults. The 3-year accreditation is the highest accreditation from CARF, recognizing excellence in the delivery of behavioral health care services.
2014  CATS completes the addition of a  new building – "C-Building" – for the treatment of  populations requiring special programming.   C-Building sits on the edge of Harvard Avenue and connect to CATS' main building.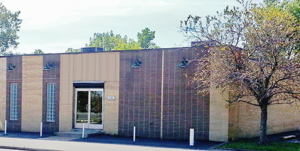 2016  CATS opens a free-standing building offering outpatient services at 5162 Broadway Avenue and assumes the provision of AOD services at Lake Erie Correctional Institution.