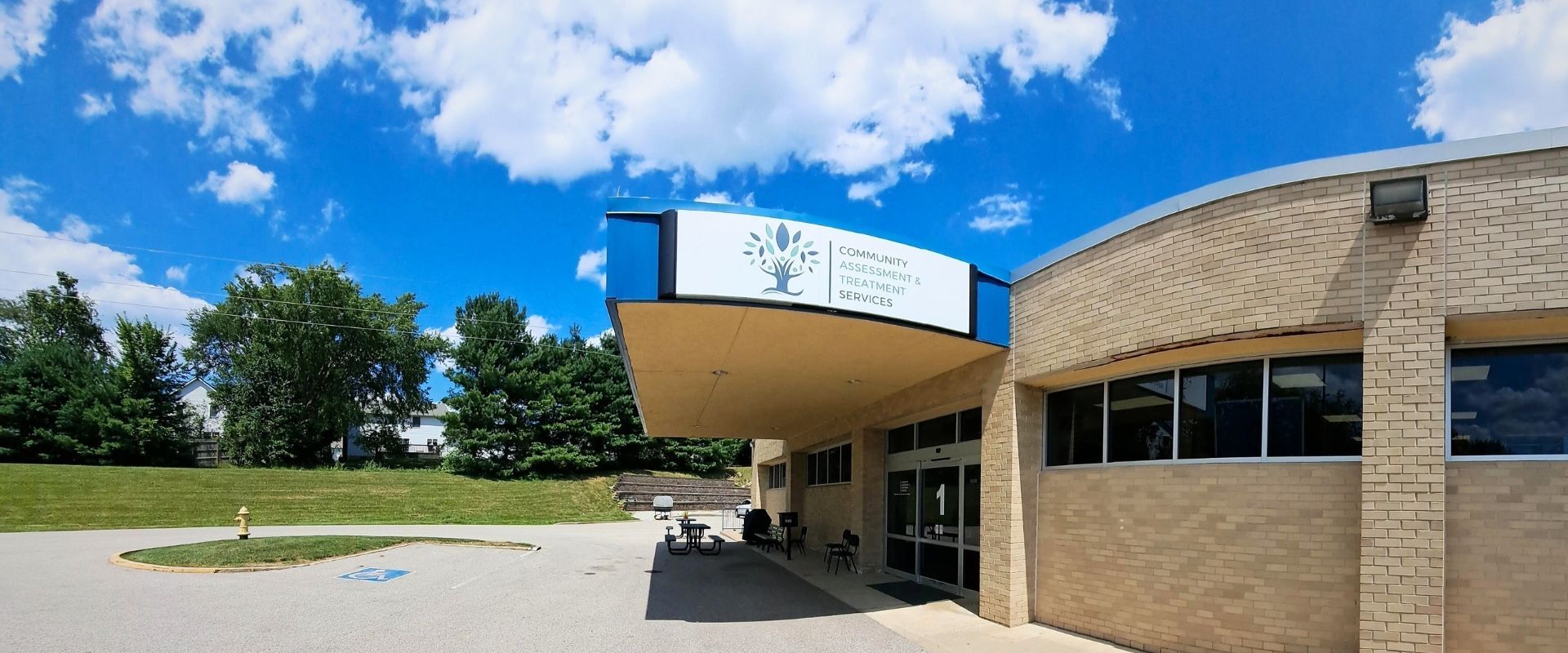 Welcome to Wadsworth!
Our primary goal at CATS Wadsworth is to build community. We encourage clients who come to CATS to form a support network with one another and to connect with friends & family who support their sober lifestyle once their individual program concludes.
We continually explore ways to involve clients with the local community and participate in events and activities that unify individuals. We focus on exposing clients to experiences and activities that allows clients to learn and apply new skills, while also providing opportunities to engage with others.
At CATS Wadsworth, we blend traditional clinical therapy with education-based rehabilitation, relying on a hands-on learning structure that promotes pro-social activity, wellness, and physical and mental health.
What makes Wadsworth CATS unique?
16-bed men's residential facility
Outpatient services for both men and women
One-on-one, tailored approach to each individual's needs
Holistic programs; addressing individual mental and physical health and spiritual needs
Multiple program offerings; 12 Step, Smart Recovery, and Individual and Group Counseling
We offer activities and programs throughout the day, providing structure and routine to ease transition back into the community. Our program graduates are able to take these new skills and interests and use them to engage with the broader community.
Activities such as morning meditation, garden and art therapy provide helpful relaxation techniques and coping skills and teach participants how to vocalize and learn how to express themselves in healthy ways, opposed to utilizing anger and frustration. This promotes healthy relationships with family and prepares individuals for employment.
We are proud to offer peer support services to our clients. Peer Support Specialists provide a "lived experience" and have been trained to support those who struggle with mental health, psychological trauma, or substance use.
Our facilitators work diligently to maintain good morale and operate from a pro-social perspective. The high staff-to-client ratio is conducive to relationship building and higher client motivation to be involved in activities from the beginning. In fact, many clients come back and facilitate groups after they've left. Graduates often return and volunteer to help build connections for others!
Clients can earn rewards through exemplary behavior, extracurricular activities and service to the community. Monthly goals are set both by individuals and as a group.  When goals are reached, clients are rewarded with fun and fulfilling activities such as fishing trips, group outings and special meal choices.  
We focus on exposing clients to experiences and activities that allows clients to learn and apply new skills, while also providing opportunities to engage with others.
Community Partners of Wadsworth CATS:
ProjectLearn Group meets weekly. Clients can stay connected with the facilitator upon graduation from the program.
Running2BWell 2-3 times per week, Running2BWell facilitate runs and walks with our clients and invites our clients to participate in special events throughout the year; connecting clients to the broader community.
SMART Recovery Weekly meetings that help people overcome problematic addictive behavior through in-person meetings.
Hope Recovery Community Our clients are introduced to pro-social activities such as community events, 12 Step meetings, and fun sober outings attended by our alumni and sober community members.
Medication Assisted Therapy (MAT) / Vivitrol Medical Management PRS conducts monthly visits to administer MAT for clients and community members
Recovery Center of Medina County Offers clients 12 Step Meetings, peer support, life skills coaching, legal aid and referrals for sober housing and job placement.  In addition, RCMC provides monthly cooking demonstrations conducted by CATS' alum and Executive Chef of Sérénité Restaurant.
Medina County Drug Court The mission of the Medina County Drug Court is to improve the overall quality of life in the community by providing a court supervised program for substance dependent offenders that will enhance their likelihood of being productive members of society, while keeping the community safe.
Medina County ADAHMS Board  The Medina County ADAMH Board's mission is to assure the availability of high quality alcohol, drug addiction, and mental health services to all Medina County residents through planning (assessing needs and resources, and determining priorities); purchasing cost effective services to the extent resources are available; coordinating services; and evaluating these services.
Lack of Insurance Is Not a Barrier to Treatment! Call CATS Today to Learn How We Can Help!
205 Wadsworth Rd. Wadsworth, OH 44281
Phone Numbers:
     Main:  (234) 217-8882
     Fax:    (234) 217-8941
Hours of Operation:
     Monday – Friday 8:00 am – 5:00 pm
Evenings & weekends by appointment only