Our Commitment
You don't have to do it alone; we can help
Community Assessment & Treatment Services promotes the social justice needs of the community by providing high-quality, cost-effective, evidence-based interventions that comprehensively address the chemical dependency and behavioral health needs of a diverse clientele.
Assessment

Group Counseling

Individual Counseling

Case Management

Drug Testing

Sober Housing
*Outpatient & residential treatment options available.
Assessment & Treatment Locations
Find the campus nearest you

24-Hour Admissions Line: (330) 412-2771

Monday-Friday after 4:00pm and Saturday & Sunday
Support Your Community
Better together
We are currently in need of men's clothing items (other than suits and suit jackets), socks, undergarments, and footwear.
---
Community Success Stories
Reshaping lives and outlooks on life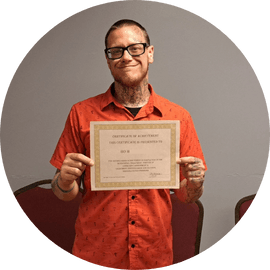 "Live in today. One day at a time. You can't be on the fence about it. You have to want it. You have to work for it and go out and get it."
Bo H.,

CATS Alumnae
---
Good Times for Great Causes
Upcoming events
26
27
28
29
Nov 30
Dec 1
2
This month does not have any events.
Community Highlights
Latest news & updates
We were very happy and delighted to have medical students from Case Western Reserve University come visit us to learn more about CATS and the services we provide to the communities we serve.

Meet Bo H., a recent graduate from CATS. I spent some time talking with Bo and he was kind enough to share his story with me.