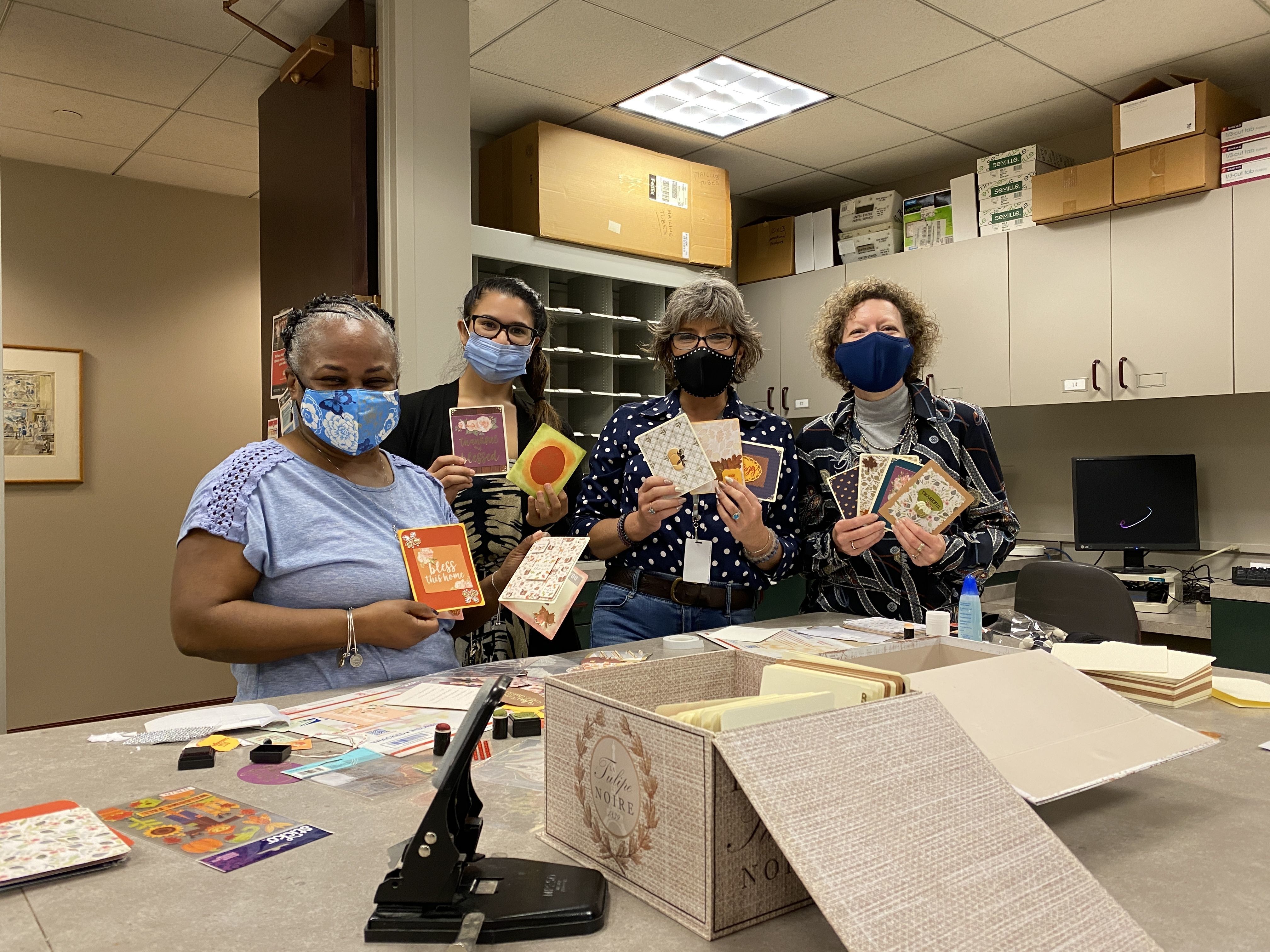 Nurenberg Paris, a Cleveland-based personal injury law firm, helps people every day. Throughout the firm's more than 90-year history in Northeast Ohio, it has made a positive and lasting impact on the community by helping people who have been hurt in car accidents, on the job, medical malpractice or any other action that is not their fault.
"Because we are made up of a group of people who help people every day, we like to take that empathy out into the community and help, so that Northeastern Ohio is a better place to live, work and raise our families," said Tamara Brininger, Paralegal and Community Initiatives Coordinator for Nurenberg Paris.
That mission of helping our local community be a safe and better place for all people aligns with Community Assessment and Treatments Services (CATS), making us a perfect partner for their charitable giving program.
As the NP4CLE Charity of the Month, CATS will receive $5 for every new "Like" Nurenberg Paris receives on its Facebook page (with a maximum $1,500 donation). In addition to the monetary donation, Nurenberg Paris will also promote CATS throughout the month and tell its followers all about CATS services and how our organization benefits the Cleveland area. The law firm will do this on social media (Facebook, Twitter and YouTube), its website, its monthly e-newsletter and through a segment on WKYC Channel 3's "It's About You" program, which will air on Tuesday, Nov. 24 at noon. The television program will feature an interview with CATS' CEO Roxanne Wallace and COO John Scalish.
"We are thrilled to partner with Nurenberg Paris on this initiative, and this is a wonderful opportunity for us – to help us spread our message of hope and second chances for people throughout Ohio who are struggling with addiction and mental health issues, and we are so thankful to Nurenberg Paris," said Kristina Hansen, development associate at CATS.
In addition to its selection as the NP4CLE Charity of the Month, the law firm is also putting its "dress shoes on the ground" to help bring a little joy to clients at CATS. The team at Nurenberg Paris has been hard at work writing Thanksgiving cards with some inspirational words in them. They will be delivered to CATS clients to provide some much-needed encouragement and hope. 
The NP4CLE charitable-giving program is currently in its ninth year and has helped more than 100 local nonprofits raise money and awareness. Nominations and potential non-profit partners are selected by a committee at the firm, and any 501(C)(3) organization can apply. Nurenberg Paris likes to help smaller to medium-sized local nonprofits where they can truly help make a difference and build solid working relationships.
"We do this all year long and it is ingrained in what we do, so we are really pleased that there is no end in sight to this NP4CLE program," Brininger said. "We are happy to give nonprofits a broader reach and exposure. We have a large following and have been in business for more than 90 years, so you never know when someone is going to need (the nonprofit's help). Often, the exposure means more to the nonprofits than the check."